Need a New Dentist in Lancaster? Trust Horan & Phillips to Make You Smile
Choosing the right dental practice is a crucial decision for protecting your family's overall health. You want to work with a friendly dental care team you can trust—dentists and hygienists who put you at ease and make the process simple and stress-free. That's Horan & Phillips Family & Cosmetic Dentistry.
We are always accepting new patients and invite you to try us out here in Lancaster. We offer complete family dentistry, cosmetic dentistry, and Invisalign treatment services with a smile!
Are You Unsure About Visiting the Dentist? Don't Be!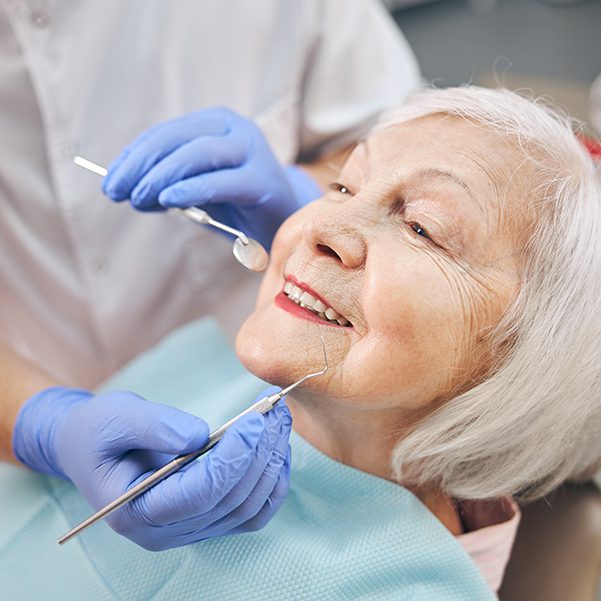 We understand that many people—children and adults—fear going to the dentist. At Horan & Phillips, our #1 goal is to make you feel comfortable, cared for, and respected.
Whether you're experiencing tooth pain and sensitivity or it's just been a while since you've had a dental cleaning, let us ease your worries! From the moment you walk into our dental office, we will go out of our way to make you feel welcome and relaxed.
And, we make appointments easy to keep or change with automated appointment reminders that let you confirm your appointment via text message right from your phone.
Our experienced and caring team will always treat you with respect and courtesy. But that's not all. Our dentists and hygienists use the latest dental technology to reduce discomfort and painlessly brighten your smile.
Our Promises to You
We make dental care comfortable
We utilize the latest dental technology to make many of our procedures and even routine cleanings easier and more comfortable than ever before.
We answer all of your questions
Ask us as many questions as you like about our practice, a specific dental procedure, or anything else! We're here to listen and offer top-notch dental care.
We never judge or embarrass you
Haven't been to the dentist in a while? We don't keep score! Please don't hesitate to make an appointment even if you think you've waited too long.
Get to Know Our Friendly Team of Dental Professionals
For decades, Horan & Phillips (previously O'Donnell & Phillips) has provided friendly, trusted dental service to Lancaster County families. Our patients appreciate our experienced and caring team of dentists, hygienists, and support staff dedicated to not only taking care of your smile but making you smile!
©2023, Horan & Phillips LLC. All Rights Reserved.
Call Now Button