See What Our Happy Dental Care Patients Say About Horan & Phillips
At Horan & Phillips Family & Cosmetic Dentistry, we understand that going to the dentist is very few people's idea of fun. That's why we go out of our way to put a smile on your face while caring for your smile! And our patients love our gentle approach to dentistry in our relaxed and spotlessly clean office.
Check out our patient testimonials about our comforting and friendly approach to family dental care! 
"I was treated with courtesy and kindness. My specific dental needs are being met with care and focused treatment. It is good to feel safe and to be treated well when you visit for treatment. I am very thankful to be with such a professional group. Thank you everyone."
Gail A.
"Absolutely wonderful experience and an even better staff. Warm and friendly, they really listen to their patients' concerns. I highly recommend this office."
Brandon E.
"The upfront staff was pleasant and accommodating, the dental hygienist , Heather, was professional, proficient, and very relatable. Dr. Phillips is a kind and gentle type, which is extremely valuable since going to the dentist is not usually a pleasant experience. Never thought I'd rate a dentist with a 5 star, but they have my vote. I went home happy and healthy."
Melanie M.
"I went to Horan and Phillips on the recommendation of a friend as I was unhappy with my current dentist. I was not disappointed. Very friendly and professional. Probably the least painful extraction I've ever had. Dr. Horan was very attentive to my comfort. I will be switching to this practice for all my dental needs and will recommend them to everyone."
Mark W.
"Broke a tooth and called in for an emergency appointment; happily I got one the same day. Dr. Horan was personable and professional. His assistant was kind, courteous, and efficient. They explained the what and why of the procedure and I was out of there in an hour. Love the greenery in the rooms!!"
Catherine W.
"Outstanding! You will find respect, courtesy, honesty, skill, and a clean environment. You will not find humiliation, pressure, or a lack of compassion. I am happy to have found them. They are the best around."
Stu B.
"My 3yo son and I have gone to Horan & Phillips twice now and it has been a great experience each time. My son enjoys going to the dentist! Highly recommend."
Katie M.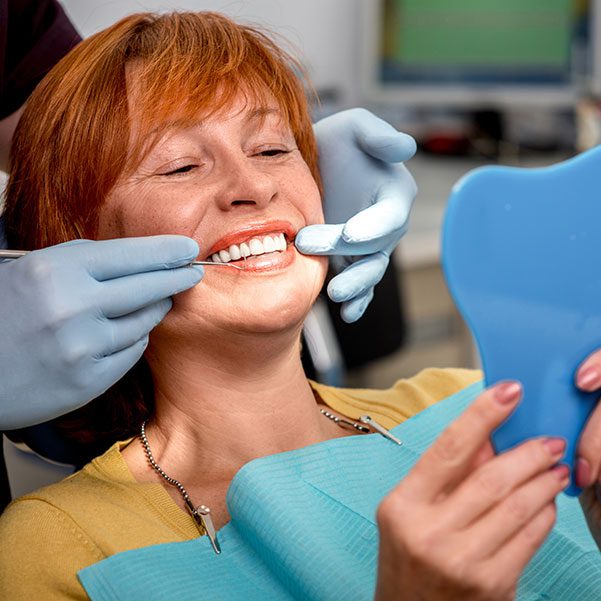 Attention New Patients
Looking for a new dentist in Lancaster, PA? Put your trust in Horan & Phillips, Lancaster's family dentist since 1981! 
We're growing and accepting new patients of all ages for routine preventative care or any of our long list of specialized dental care services. We accept many of the most popular dental insurance plans, and strive to make going to the dentist a stress-free experience. Even if it's been a long time since you've visited the dentist.
Ready to smile?
Contact us to schedule your next dental appointment with the caring team at Horan & Phillips!
Schedule an Appointment
©2023, Horan & Phillips LLC. All Rights Reserved.
Call Now Button